Features - INTERACTIVE E-BOOK
for readers & teachers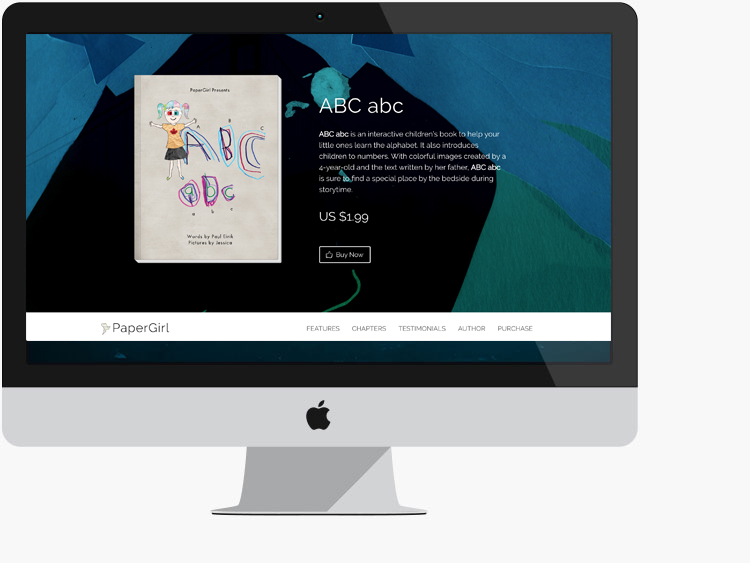 PaperGirl's - "ABC abc" e-Book
Computer optimized
Tablet optimized
Mobile phone optimized
Chapters - from A to Z
ABC is as easy as 123
Testimonials - READERS FEEDBACK
It's such a sweet, creative eBook where my daughter learns the alphabet. She really responds to the drawings.
Having the additional interactivity really helps me create a conversation with my son. He is learning the alphabet and having fun doing so.
PURCHASE NOW ON AMAZON
ABC abc is a children's eBook to help your little ones learn the alphabet.
CONTACT PAPERGIRL
Questions & Comments